What We Do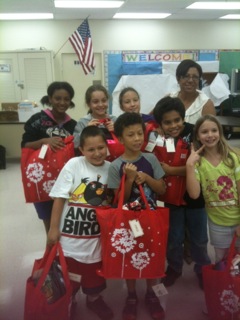 Throughout the year our members work to plan our annual Toyland Event and cultivate support for the organization while at the same time learning about the agencies we work with and the people they serve. On a monthly basis, our Projects Committee reviews requests and makes determinations on assistance.
Our annual Toyland Event raises funds for year-round giving in a beautiful setting offering an evening of festivities and fun, all for a great cause.
Dues from our 35 members facilitate spring and fall donations to grass roots non-profit organizations to assist them in meeting their missions as well as other smaller scale Junior Welfare Society projects such as summer camp sponsorships and back-to-school backpacks.
Examples of Assistance
Rent for a working mom in abusive relationship transitioning to self-sufficiency

Mortgage for a family of 8, mother recently lost job

Auto insurance for a husband who needs a car to provide for family, including one with health issues

Rent to assist a foster care system young adult raising 3 siblings while in college full-time

Living expenses to help a working father support his family while wife looks for work and cares for autistic child

Motorized wheelchair that will allow a disabled veteran to be self-sufficient

Rent for a mother of 3 transitioning through divorce and restraining order

Home expenses to assist a recent high school graduate working full-time to support his disabled mother

Utilities for a working parent experiencing shortfall in income

Rent for a mother of 5 gaining workforce skills while one child seeks employment to help with bills

Additional examples of assistance include: water, medical and dental bills, wheelchair batteries, home furnishings, eyeglasses, car repair, fan, clothing, infant and senior needs
---
Organizations Served:

Broward County Family Services
Broward County Health Department
Broward County Housing Options
Broward County Schools
Broward Health
Calvary Chapel
Care Resource
Catholic Charities
Children's Diagnostic & Treatment Center
Chrysalis Health
Family Central
First Call for Help
First Presbyterian Church Outreach
Florida Department of Children & Families




Gilda's Club
HANDY
Henderson Behavioral Health
Holy Cross Hospital
Jack & Jill Children's Center
Keeping Families Together
Kids in Distress
Lauderdale Manors Early Learning Center
Memorial Cancer Institute
Mount Bethel Human Services
North Broward AIDS Outpatient
North Broward Cancer Center
NW Coral Springs Family Success Center
Pickett Fences Family Stabilization



Salvation Army
Second Chance Society
Shepherd's Way Southwest
St. Laurence Chapel
The Wellness Center of South Florida
Trinity Church
United Cerebral Palsy of Broward County
Urban League of Broward County
Veteran's Administration
Wansiki Foundation
Women in Distress


(partial list)


Junior Welfare Society, P.O. Box 39646, Fort Lauderdale, FL 33339-9646
Junior Welfare Society is a non-profit 501(c)3 corporation and all contributions are tax-deductible to the extent allowed by law. Tax ID# 59-6159092
A copy of the official registration and financial information may be obtained from the Division of Consumer Services by calling toll-free (800)435-7352.
Registration does not imply endorsement, approval, or recommendation by the state. Registration#: CH10973