Past Events
In addition to our monthly distribution to children and families in need within our community, we have several hands on outreach programs throughout the year.
61st Annual Toyland Event- Enchanted Secret Garden
2016 Thanksgiving Baskets

60th Annual Toyland Event- Jinglebell Jubilee
2015 Spring Outreach
Junior Welfare Goes Back to School at Dillard Elementary
April 28, 2015 – Junior Welfare members reported to the head office of Dillard Elementary School at 8:30 a.m. and met up with Victoria Ranger, president of Ranger Technical Resources and Ranger Good Works (rangergoodworks.org) an organization whose mission aligns with our JWS mission -- Ranger Good Works' goal is to have a positive impact on the lives of the less fortunate in our local community. She's a dynamic woman who is one half of the dynamic duo we spent the morning with. The other half is Principal Angela Brown, who in a word is amazing! She was recently named Broward County Principal of the Year (and is now in the running for the statewide title) and Top Black Educator for Miami-Dade and Broward Counties by Legacy Magazine.

Principal Brown has been at Dillard Elementary for four years. When she arrived it was one of five local elementary schools with a grade of F and the school was under-enrolled by nearly half. She's made an incredible amount of progress in her short tenure. The school has risen to a C school (in the midst of changing state standards) and is now over-enrolled with nearly 900 students! She's an innovative educator and administrator committed to moving her students forward.

Now a little about our experience with some tidbits we picked up along the way…

· We started in the science room and learned we'd end there stocking the shelves with kits for the school's new Robotics
program.
· Dillard Elementary is a neighborhood school – all of the student walk to school.
· The youngest students at the school are 3 years old.
· 67% of student parents are illiterate. The school hosts monthly grade-level parent training to provide parents with tools
they can use to help their children succeed (i.e., vocabulary words and multiplication tables)
· Before Principal Brown arrived there was an 8% parent participation rate… today it is 78%!
· Dillard Elementary sponsors a college tour for 5th graders. Prior to the tour the students are engaged in a pre-learning
career project where they select a career they'd like to have when they grow up and then figure out what that looks like for
the life they envision (job, income, expenses, family size, type of house, type of car, etc.) They also research scholarships
available for their desired career path. It's a real life approach based in reality. The thought behind this is exposing
these youngsters to the concept of college and the language of it.
· Next, Principal Brown led a tour of the school. We visited a kindergarten class, a 1st grade class, a single gender 4th grade
class for girls, a 3rd grade class where the lights were low and students actually were doing lessons on the floor… yes,
literally writing on the floor with wax markers, and a single gender 3rd grade class for boys doing multiplication of big
numbers using playing cards and a four-square technique where they write on the actual tables (just like the floors in the
other class!)
· Principal Brown and her team are committed to kindergartners heading to 1st grade reading. This compared to the
standard that these students know just 19 of 26 alphabet letters and sounds before 1st grade. At Dillard Elementary they've
instituted a Reading Mastery program, which was discontinued in our elementary schools when the FCAT was introduced.
Through challenges, Reading Mastery is thriving at Dillard Elementary. Each day students are exposed to a reading
deficiency program for 30 minutes and quality reading program for 60 minutes. Separating the two allows students the
opportunity to enjoy reading during quality reading time.
· In our travels we saw students working in small groups with high levels of interaction. Principal Brown explained that it's
readying them for the social interaction that will be needed in college.
· Our next assignment was reading to students. Each JWS member was assigned to her own Pre-K or Kindergarten class. It
was invigorating to have the teacher introduce us and have an entire class of kids say "good morning Ms. _____"…. very
loud and very enthusiastically!!! It made us all feel welcome and set the stage for a great experience.
· To end the visit, we met back in the science room and unpacked and stored the new robotics kits… in what we're sure was
world-record time!!
· Our members donated non-perishable food, clothing, art supplies, puzzles and a fan. The donations filled an office and will
make a difference!!!!
· To thank us, Principal Brown presented everyone with Dillard Elementary padfolios and a pen as a memento of our special visit. She also shared two upcoming projects that members can help with if interested.
· We enjoyed our spring project so much that it was hard to leave!


JWS Fall 2014 Outreach
Fall 2014 – Our Project Team (extraordinaire) of Sarah & Lynn arranged a wonderful outreach project at H.O.M.E.S., Inc. where one of their many programs is supportive housing for youth after foster care. With over 40 people in attendance, members along with some of their children, had the opportunity to sit alongside residents and make beautiful bracelets together! The bracelet kits and step-by-step instruction was provided by Eager Beaders. A fun time was had by all. Following the session, a guided tour of the offices, an apartment and the Funky Flamingo Thrift Store was provided by Gabrielle, the agency's Self-Sufficiency Manager. She shared that we can help by donating gently used luggage for the residents, making donations to the thrift store of household items (including furniture) and adding our names to the list of contacts that they reach out to when there are specific needs (such as a pair of gently used dress shoes or clothing for a resident going on an interview). JWS received a lovely thank you note from the CEO of H.O.M.E.S. Many thanks to Sarah and Lynn for this special evening. To learn more about H.O.M.E.S. visit www.homesfl.org.


JWS Spring 2014 Donation
Keeping with tradition, on March 30 JWS made a generous donation to 1841 (18 year olds, 4 girls, 1 cause) - to support their work to provide a duffle bag to foster kids on their 18th birthday. Now on its third generation of 4 girls, the group has not missed an 18th birthday since 2008 for a total of over 630 bags! Our 2013-2014 project chairs, Lynn Marchetto and Sarah Petri researched groups for our spring donation and identified 1841. Stay tuned for an updated story with more details. In the meantime, enjoy the pictures below.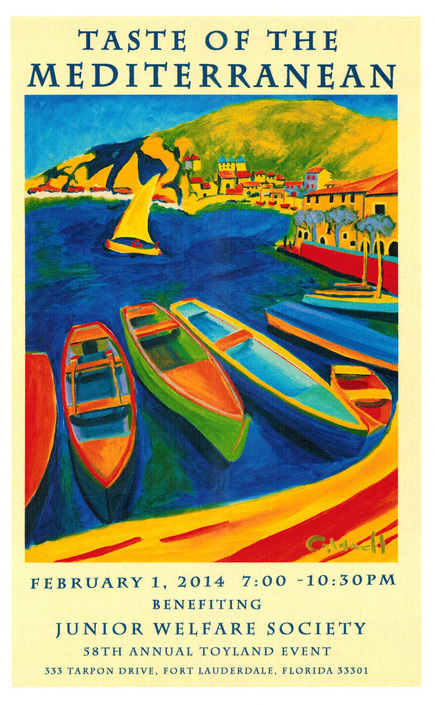 We were a guest on the Forum For Nonprofits radio talk show.
Listen here.
A Taste of the Mediterranean 2013 was a success thanks to
all of our Sponsors, Underwriters, Donors and Guests!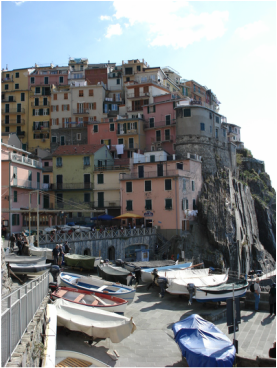 For 57 years, the Junior Welfare Society has held an annual Toyland Ball to raise money for families and children in need. This year, in an effort to continue support of our charities, we held a spectacular new event for the first time. "A Taste of the Mediterranean" was a fabulous night under the stars on Saturday, February 2, 2013 at Brion Park adjacent to All Saints Episcopal Church off Las Olas. Surrounded by the New River, our event transported our guests to Europe with regional tents for France, Italy and Greece serving fabulous regional food, wine and cocktails. In addition, there was a Monaco tent complete with casino play, and a very special VIP Grand Tasting Tent, which hosted two 45 minute sit-down tasting classes featuring some of the very best Mediterranean specialties--one class for wine , and one class for cheese . Proceeds from our event will provide funds for emergency assistance to residents of Broward County. In addition, toys collected at the event were distributed to the children of Angel's Pediatric Heart House. We are please to announce that through the efforts of our 35 members we raised over $85000 to be returned to our community.


---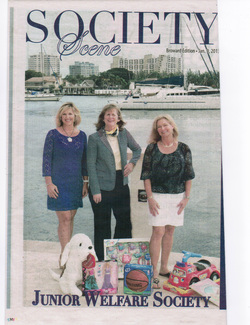 2012 Thanksgiving Project benefits Hope Outreach Center, Inc.

2012 Easter Baskets

2012 Summer Camp

2011 Toyland Ball